Yesterday when I was searching google images for optical illusions, I came across this really cool website of this artist who creates optical illusions with chalk on blacktop. He's really talented. These images are from
this website
, so check it out. Otherwise I'll just paste them below.
I wonder if he gets paid to do this, or where he discovered that he had this talent. It's not easy to create illusions like this. Where would one learn how to distort images like that? That's talent if you ask me. The artist's name is Julian Beever if you ever want to check him out.
All of these look real, but don't let them fool you: they're all chalk.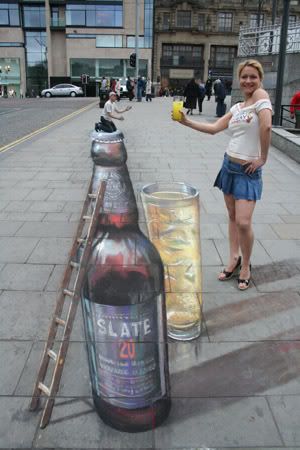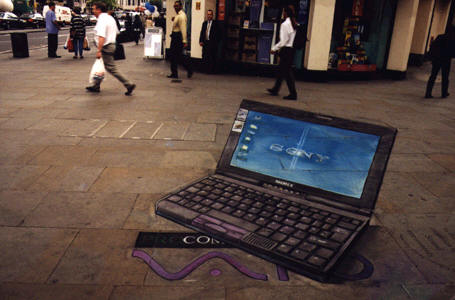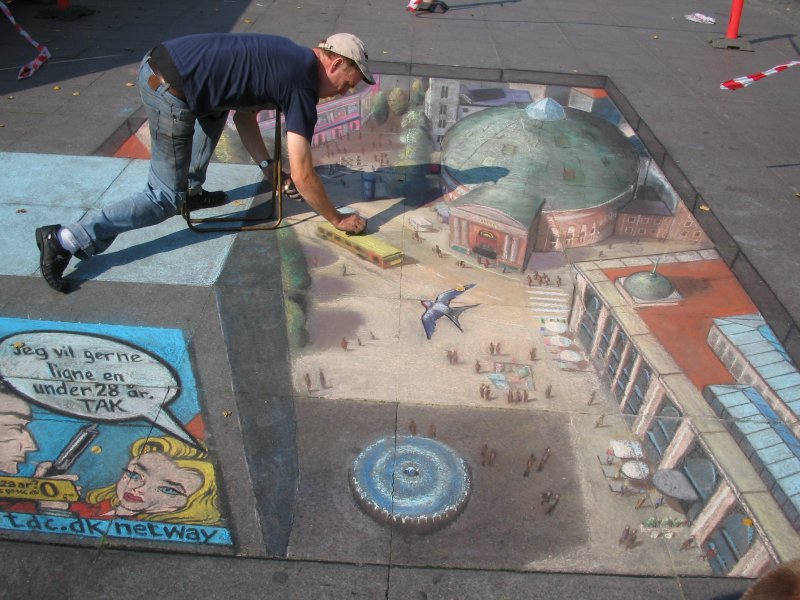 What do you think?