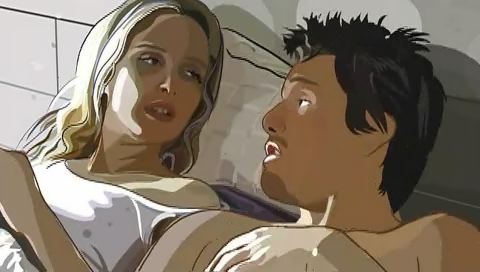 "Our cells are completely regenerating every seven years. We've already become completely different people several times over, and yet we always remain what is essentially ourselves."
Another
Waking Life
quotation. Isn't that an interesting concept? Like, we're constantly changing, but we slowly make those changes so we always appear the same. But, we're really composed of completely different matter than years before. Physically, we're not the same person we were as when we were a baby.
Expanding on that, speaking of change, another quotation from the movie goes as follows:
"It's always our decision who we are."
Do you agree with this statement? Personally, I think there are so many external factors that effect who we are, and we don't always have control of that. Things may happen to us that we don't necessarily want to, but we don't have the power to start it or start it. There are certain decisions we make that
can
make and shape who we are, but it's not
always
our decision. We can't
always
control what happens to us. All we can do is make ourselves be the smartest people we can, people capable of growth, no matter what happens to us.
Do you agree with the above quotation?
Always
?