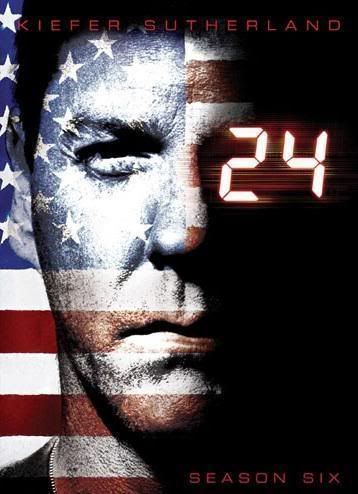 Being a
24
fan, I was excited to see the long-awaited premeire of their next TV appearance. Last night,
24
came back to the air for the first time in over a year with a two-hour movie-like special airing of
24: Redemption
.
For those who watched
Redemption
, what did you think of its comeback?
This TV movie is meant to bridge the gap between seasons 6 and 7. With the writer's stike and Kiefer's dangerous behaviors, the movie and the upcoming season are long overdue. Viewers must have been anxious to see anything with
24
since we missed out last year.
What I want to know is this: Was this movie a part of the original season 7, but they edited it out to use as a tease for the upcoming season? Was it filmed seperately?
I do have some small issues with this new season as a long-time fan of the show. Number one: Why does Tony Allameda come back from the dead? Now, that's getting soap opera on us. Come on. Create some new characters. Don't go that low.
Also, what happened to President Palmer to have the other guy in there as the current president? I remember him being the nasty VP last season. How come he is the man in charge now? Am I forgetting something from the last season?
I am always interested to see where the conflict takes place and with whom. This season is with Africa which is an interesting target. I think it's a good idea, but I'm in a confused state as to why America would want this guerilla warfare connection. I'm sure I'll find out later on in the season.
I also can't believe they're selling this thing so fast. It's not THAT great to buy and to want to have your own copy. Weird.
And I don't care how old Sutherland gets. He still is on and in charge. Jack Bauer is an incredible character and he still has that amazing quality that makes him so badass.
So, what did you think of
24
's
Redemption
?