The New Yorker
recently came out with some incredible last poems by John Updike. Updike is a well-known writer who recently died within the year. They've been paying tribute to him all year for his outstanding work with writing.
Updike died of lung cancer in January of 2009, and he knew he was going to die for a while. Considering the facts, his writing changed especially when he knew that his time on earth was ending. He put out a bunch of poems within he last year of his life (2008) that correspond with his battle with lung cancer, death and dying, his hospital stays--basically his last moments of life.
The New Yorker
published a few of these poems, and I'm going to paste one of them here. The poem is called "Hospital," which is pretty self-explanatory as to the content of the material. It was written as Massachusetts General Hospital between November 23-27, 2008. Knowing what I've just told you, enjoy the poem.
Hospital
by John Updike
Benign big blond machine beyond all price,
it swallows us up and slowly spits us out
half-deafened and our blood still dyed: all this
to mask the simple dismal fact that we
decay and find our term of life is fixed.
This giant governance, a mammoth toy,
distracts us for the daytime, but the night
brings back the quiet, and solemn dark.
God save us from ever ending, though billions have.
The world is blanketed by foregone deaths,
small beads of ego, bright with appetite,
whose pin-sized prick of light winked out,
bequeathing Earth a jagged coral shelf
unseen beneath the black unheeding waves.
_________
My visitors, my kin. I fall into
the conversational mode, matching it
to each old child, as if we share a joke
(of course we do, the dizzy depths of years),
and each grandchild, politely quizzing them
on their events and prospects, all the while
suppressing, like an acid reflux, the lack
of prospect black and bilious for me.
Must I do this, uphold the social lie
that binds us all together in blind faith
that nothing ends, not youth nor age nor strength,
as in a motion picture which, once seen,
can be rebought on DVD? My tongue
says yes; within, I lamely drown.
__________
I think of those I loved and saw to die:
my Grampop in his nightshirt on the floor;
my first wife's mother, unable to take a bite
of Easter dinner, smiling with regret;
my mother in her blue knit cap, alone
on eighty acres, stuck with forty cats,
too weak to walk out to collect the mail,
waving brave goodbye from her wind-chimed porch.
And friends, both male and female, on the phone,
their voices dry and firm, their ends in sight.
My old piano teacher joking, of her latest
diagnosis, "Curtains." I brushed them off,
these valorous, in my unseemly haste
of greedy living, and now must learn from them.
__________
Endpoint, I thought, would end a chapter in
a book beyond imagining, that got reset
in a crisp exotic type a future I
--a miracle!--could read. My hope was vague
but kept me going, amiable and swift.
A clergyman--those comical purveyors
of what makes sense to just the terrified--
has phoned me, and I loved him, bless his hide.
My wife of thirty years is on the phone.
I get a busy signal, and I know
she's in her grief and needs to organize
consulting friends. But me, I need her voice;
her body is the only locus where
my desolation bumps against its end.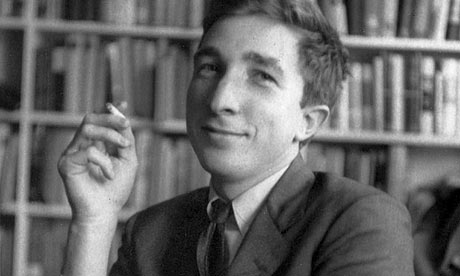 I know it's a little depressing, but it's brutally honest and biting to the heart. I think it's genius for getting across that horrible feeling when you know you're going to die. You reflect on those you know who have died and almost use them as guides to help you accept the fact that you will die, suffer, and pass on as they have.
We all might see death and put it off, maybe not recognize that it will happen to all of us (that which connects us all), but it will. Now he is finally coming to terms and peace with it, and he seems to be accepting this new life of his, the last his life will ever be.
He picks such solid moments that we can see, that we can see him seeing as he lays in the hospital and worries about what will come in the near future. He takes us through his thoughts and feel what he's feeling: the sign of a great writer. He muses, he shows memories, he shows us scenes of the hospital. He merges all of these moments into something solid that we can look at, analyze, and grasp a solid meaning. Even though that meaning might be sad, it's something valuable that can touch people in all sorts of different ways.
I praise the fact that he keeps writing up until the very end of his life. I guess a writer (or an artist for that matter) really can't stop producing no matter what happens to him/her. Or, maybe creating is something that helps the artist get by. Maybe his writing poetry helped him understand, come to terms, or alleviate the pain and stress of his upcoming future. Maybe it helped him deal with it. Either way, I give him a lot of credit for being so honest and for not giving up on his work. It's impressive. He's right on his game up until the last months of his life. Updike is a man to be honored and remembered.
So, what do you think of "Hospital" or John Updike?