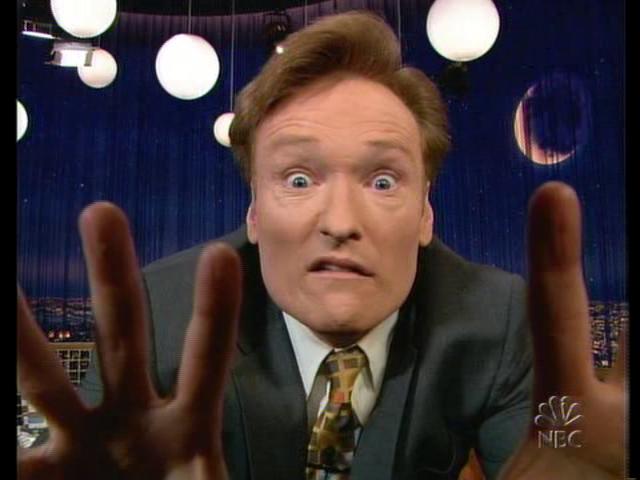 Has anyone been watching Conan O'Brien lately?
He's back on the air, despite the writer's strike, and he's now supporting a beard, which he compared back to back with the picture of the young Saint Nicholas in the animated movie
Santa Claus Is Comin' to Town
. Do compare at
this website
.
I enjoy that he's making this visual statement about the writer's strike, which is such a big deal in the entertainment world. Honestly, his past couple shows have been very good despite the lack of writers. I think Conan's creativity and comic genius can still keep the show running, and running very well, even though I'm sure more time and effort need to go into the show now.
Watch Conan's breakout bit upon his return from stalemate of not being on the air when he explains the reason behind the beard
here
.
In my opinion, Conan is so creative and hilarious. Of course he would make a visual attempt in reaction to the recent events. A lot of his comedy is physical comedy, or he just pokes fun at his looks (which aren't as bad as he makes them out to be, but that's comedy), so why not sport a beard to get attention?
(Finding a picture of his beard is a real issue on google picture search...)
What do you think of the beard? Yay or nay?
And what about Dave Letterman's strike beard? I feel like it's getting less attention. Any reason why? What do you think?