Hunter S. Thompson fans out there?
I discovered an excellent documentary in Hollywood Video the other day. Apparently, some fans made a documentary on Hunter's life. What I liked about it was that it includes actual video footage and interviews with Hunter. Being a fan myself, I really have only read his works and seen pictures of him. Actually watching his mannerisms and speech really give insights into who this guy was. It makes you understand Gonzo and some of the wild things he's pitched that he's done before.
The documentary,
Buy the Ticket, Take the Ride
, includes commentaries and interviews with celebrities and friends who knew him including Bill Murrary, Johnny Depp, Nick Nolte, John Cusack, Benecio del Torro, his widow, his first wife, and Ralph Steadman. They really go in depth about making the two films that portray Hunter's works:
Fear and Loathing in Las Vegas
and
Where the Buffalo Roam
, which shows the viewer Hunter's life during
Fear and Loathing on the Campaign Trail
.
What I found extremely interesting, besides the comments from close friends who revealed much about Hunter's wild personality throughout the years, was the close relationship between him and Ralph Steadman. They met while covering the Kentucky Derby where they instantly became close friends for their lives. On the documentary, Steadman shows us long-winded messages from Hunter left on his answering machine very early in the morning.
Hunter would stay up during the night, normally crashing after 4 o'clock and would wake up around noon. Those in business with him knew not to call during those hours. And, his friends voiced that if you got a call after 3AM, you either knew that it was trouble or Hunter. Apparently he normally would call friends around 4AM wanting to engage in deep, intellectual conversation. Naturally.
They also showed footage from Hunter's memorial service which he planned out in depth in his will. He had Ralph Steadman draw out the plans for this giant red fist he wanted shooting out of the ground on his property. He wanted his ashes to fire out of the fist, for in the center was a cannon. Upon Hunter's death, Johnny Depp said that he knew what to do. He fronted the money for this expensive monument, where they did hold a service for him and shoot his ashes out of the cannon. Fireworks erupted soon afterwards. That seems like an appropriate way for Hunter to go out--with a bang, literally.
What I got out of it was also this: Hunter had complete control over his life, whether or not he made it seem like that with drugs and alcohol. He wanted to decide when, what, and where no matter what. He even needed to control and have a hand in his own death. It was on his terms. This also seems apparent when you recall the events of his life. Out of control, or in control?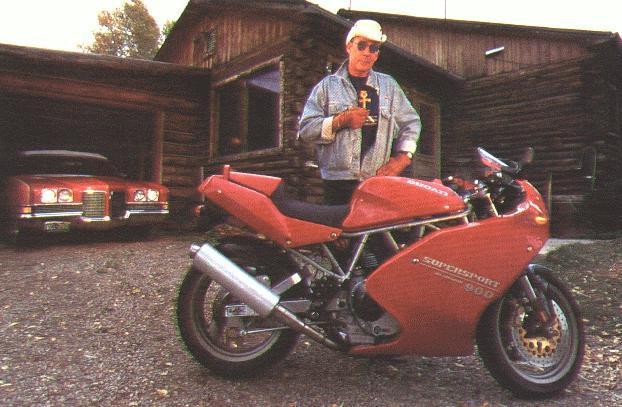 Has anyone seen this film? If not, I heavily recommend it. A new film about his life,
The Rum Diaries
, will come out soon, shedding more light on his life. I look forward to new insights.
Commentaries on the film or Hunter?