A few months ago, I was blessed with the opportunity to see a concert at the Fillmore in San Francisco. The venue is known for its small atmosphere, great bands, and excellent concert posters.
When you walk in, you are assaulted with incredible pieces of artwork, or at least they seem to be, in the form of concert posters. The entire building is covered in them as if some sort of wallpaper, except they are all framed. I could spend hours in there just gazing at all of the incredible bands that have graced their presence in this important venue. It's absolutely breathtaking not only to walk through here but to see a band perform here as well.
What I like about the venue, besides the decorations and interior designs, must be the small atmosphere. The venue has two floors, so you could either watch the band from the floor, which really isn't that crowded, or from the balcony where about five tables exist if you get there and set up early. Also, they if you want to stand on the floor, where we were situated, they have aisles cleared on each side so you can walk up and down from the front to the back. You don't have to push your way through; you just need to make it to the side where an aisle is literally patrolled by a worker (trust me, my friend was constantly being flashed with a flashlight to move her dancing self out of the way). It's also nice when places provide free water instead of charging way too much for it.
At the Fillmore, bands do two sets with an intermission. This is when we took advantage of the free water. When I went, we saw Railroad Earth and they were absolutely phenomenal. What most stuck with me was their violinist, and a female guest violinist who came on stage and jammed with him. They had a violin battle, as I like to call it, where they basically duelled with violins for who could play the best solo. I've never seen anything like it in my entire life. It blew my mind--they definitely left a good impression in my mind.
And, if the show sells out, everyone gets the poster advertised for free! We got one for Railroad Earth, which was absolutely sick. It got a little crumpled on its way back to New York, but I still think it's cool.
Anyway, below I would like to show some incredible posters from the Fillmore. I'm sure you've seen them before but maybe you haven't put the venue to the design. Check them out. And check out the bands!! What band of these would you like to have seen there?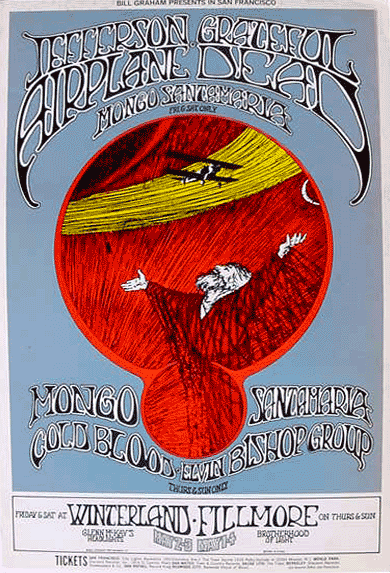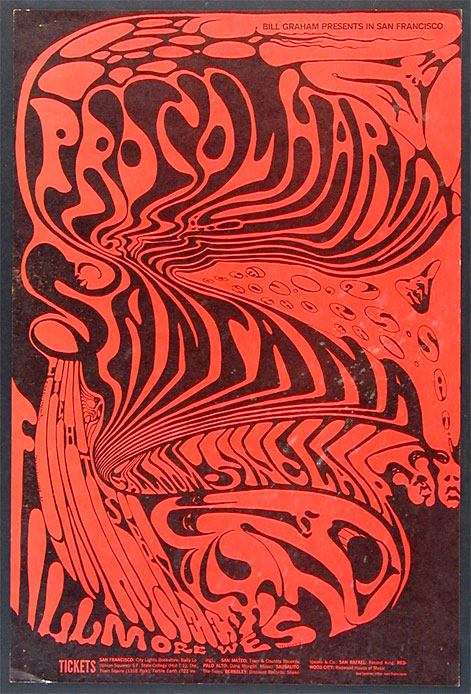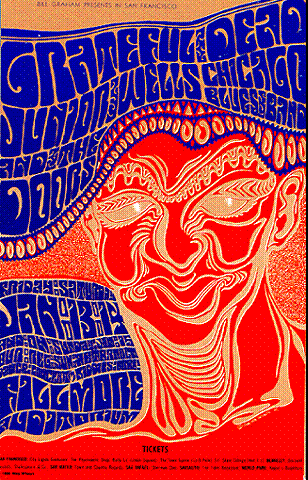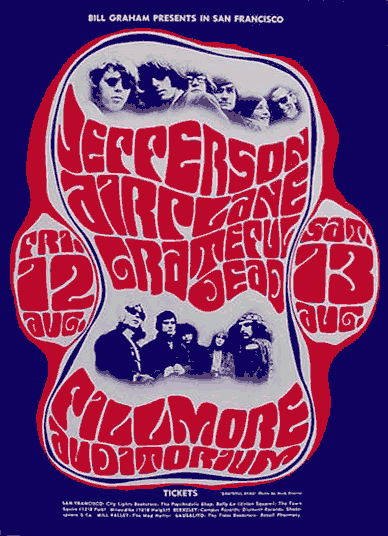 So what do you think of the Fillmore?